After years of work and saving diligently for the next chapter in your life, retirement should be exciting and free of financial stress. Selecting the best method to save for your retirement can be a complicated task, as there are multiple account offerings each with their own contribution rules and tax consequences. Determining which account best suits your circumstances is imperative, as it can be the difference between adequate savings and having to work beyond your anticipated retirement age.
Things To Consider When Planning For Retirement:
Pensions
Qualified Retirement Plans
Company Contributions
Amount and Timing of Personal Contributions
Current and Future Tax Brackets
Desired Retirement Age
Living Standards
Assets & Liabilities
If you're not sure how all of these pieces fit the puzzle then you're at the right place, we're here to help you. At Del Mar Wealth Management it is our job to guide you through this process. It is our sincere hope that a stable and comfortable retirement be accessible to everyone. Our process begins with a questionnaire that will help assess and bring forth your goals for retirement. An outline is the first step to success, to visually see and help manifest your desired reality. After review of your questionnaire a second meeting will be scheduled to discuss the best investment strategy based on your own preferences. Together, we hope to get you where you would like to be.
What we offer:
Client Education
Portfolio Customization
Individual Retirement Accounts (IRAs)
Savings Plans for Qualified (tax-deferred) Corporate Retirement Plans
Wealth Planning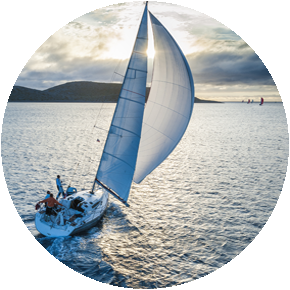 Personal Financial Planning
Are you preparing to buy a home? Hope to live comfortably during retirement? Financial Planning is the roadmap needed to afford you the freedom to pursue all of your lifetime goals. Financial plans are built on past, current and future financial decisions. Whether your goals are to save for your child's college tuition or preserve your legacy for future generations, we're here to help. At Del Mar Wealth Management we will provide you with the tools and education necessary to guide you through this process.
During our meeting with you we will gather information regarding your living expenses, salaries, investment portfolio, debts, future financial obligations etc. In doing so we will be able to assess and transform your information into a coherent plan tailored to your needs.
If you wish to learn more about our financial planning process please visit our "Contact Us" page.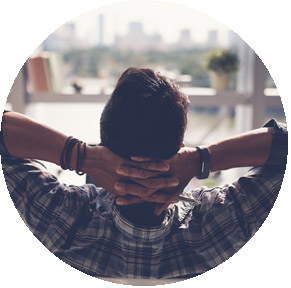 Arguably one of the most important aspects of holistic financial planning, Estate Planning ensures that you can continue to contribute to your family after you can no longer care for them. A properly structured estate passes your resources onto the next generation while minimizing burdens such as tax exposure, transfer of debt and litigation. If a thorough plan is in place, your legacy can become what you envision.
We strongly believe in the importance of educating our clients. Our goal is to teach you the steps necessary in order to ensure your estate benefits your loved ones in the long run. We will help you with the basics of estate planning including providing guidance in creating trusts, wills and establishing a power of attorney in the event you are incapable of making decisions. No two estate plans are alike, however we will ensure that your plan best reflects you.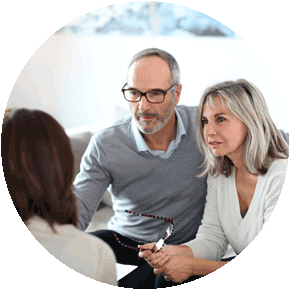 If philanthropy is on your radar, you have an inherently selfless nature. Selecting the appropriate method for fulfilling your philanthropic goals is critical so you can maximize the impact of your contributions for your community and your own future. Donations carry tax benefits and can these benefits can be integrated into your financial plan. If you have any questions concerning potential charitable contributions please reach out to one of Del Mar Wealth Managements members. Together we can do good for good.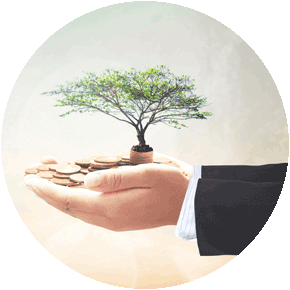 Managing your assets can be a particularly daunting task if you're unsure of where to begin. The end goal is to have your hard earned dollars grow and begin to work for you, long after you've worked for them. Del Mar Wealth Management has a multitude of resources available to ensure that the right portfolio solution is available to meet your needs.
Our team has many years of experience to help you customize an asset management strategy. By working together your long-term financial goals can become tangible. Let us help you.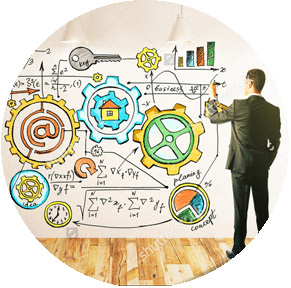 A proper insurance policy can keep you protected from unanticipated life events. There are a range of insurance policies at your disposal, including life, health, disability and long term care insurance.
If you are injured and are unable to work, disability insurance can provide monthly income to offset lost wages until you can return to work.
If you or a family member experiences an unexpected medical emergency, the costs of treatment in today's world are often prohibitive or unreasonably expensive. Health insurance can ensure you are not saddled with the full cost of treatment so you can resume your normal lifestyle.
In the unfortunate event of your or your family member's passing, Life insurance can help cover the cost of the funeral or other end of life expenses. Depending on the policy, life insurance may also retain a cash value, dually functioning as an insurance policy and savings vehicle.
At Del Mar Wealth Management we partner with a leading insurance provider, ensuring your advisor access to the best policies available to help you get covered.
Summary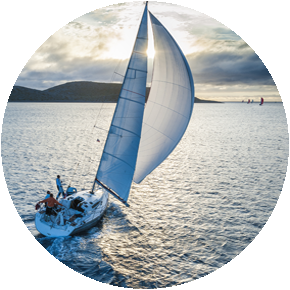 Service Type
Description
Pensions Qualified Retirement Plans Company Contributions Amount and Timing of Personal Contributions Current and Future Tax Brackets Desired Retirement Age Living Standards Assets & Liabilities